This website uses cookies. To read more about them, click 'cookies stored'. To accept our cookies, click the check box then press 'Continue'.
Borders Family History Society

Our Exhibition, Archive and Search Room is open every Monday from 6pm to 8pm, and every Thursday from 10am to 4pm.
Berwickshire
The parishes of Berwickshire are listed below. Select the one you are interested in from the list below or from the map to the right to see a list of material related to that parish.
NOTE
The parishes listed are the historic parishes not the current ones. Whilst there's nothing quite as formal as a cut-off date in practice it's those that existed in 1855 the point at which Civil Registration was introduced to Scotland and the cut-off date for the Old Parochial Records held by General Registrar's Office for Scotland (and available on the Scotland's People web site).
Both the old parochial registers and the kirk session records for Berwickshire have been transferred to the Heritage Hub. The accession numbers remain unchanged although the records are still listed as being at The National Archives for Scotland on these parish pages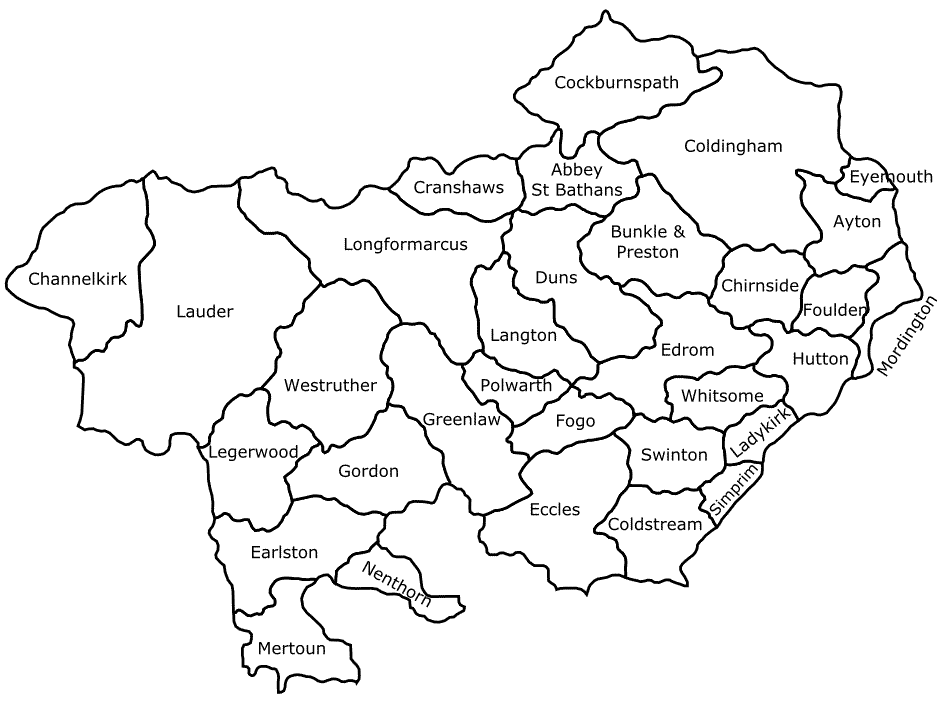 Return to: